Xanthox
Events Count

: 0 Events Won.

Subject: Warning,Warning a new challager has entered the fray Sat Jan 28, 2017 5:36 am#1

---

Ahola, My Name is Xanthox I have been dueling for ages, just never got into this acadmeny thing untill just a couple of days ago.


Deck I play

Competitive                              Fun                    Troll 
Metalfoes                                Piper                   P.A.C.M.A.N
60 card lawnmoving Decks          Glad beasts          60 Card stall
ABCS                                      Plants                  Last warrior
kajius                                      Anything Esle        Ninja Lock                               

Anyways, Been playing from 2002 to now have played about every deck possbale and still play around with this game. I have been a leader for clans twice, I have been a Recruitment Officer more times then I can count. And thats about it-Xanthox(2017)
gunsmaker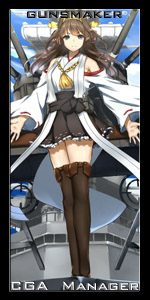 Custom Title :

Queen of the Night


Events Count

: 0 Events Won.

Subject: Re: Warning,Warning a new challager has entered the fray Wed Feb 01, 2017 5:31 am#2

---

sadly you came in the wrong time,
but anyways, welcome to the academy, enjoy your time here :'(
and hope this forum will be alive again

_ _ _ _ _ _ _ _ _ _ _ _ _ _ _ _ _ _ _ _ _ _ _ _ _ _ _ _ _ _ _

Achievements & Awards:

Checkmate Server Ranking: